This morning I met with Grazia Prota, the manager of one of Naples' largest Feltrinelli branches– basically THE bookstore chain here on the boot. Very exciting to share the book news with her, and I even got compliments on my Italian. While there, I noticed a copy of Via col Vento (Gone with the Wind) and had a peek at page one. Good thing, as I'd completely forgotten Scarlett's name was changed to Rossella in the Italian translation! Photo coming soon.
On Tuesday, I flew to near-freezing Paris for a meeting with the lovely team at NiL (my French publisher) and its sister company, Robert Laffont. Prosecco was drunk and conversation was had. So, so proud to have such wonderful champions for my first book! Here's a photo of me (I'm the one in the red jacket) with editor Claire Do Sêrro and the talented fellow who's handling the translation: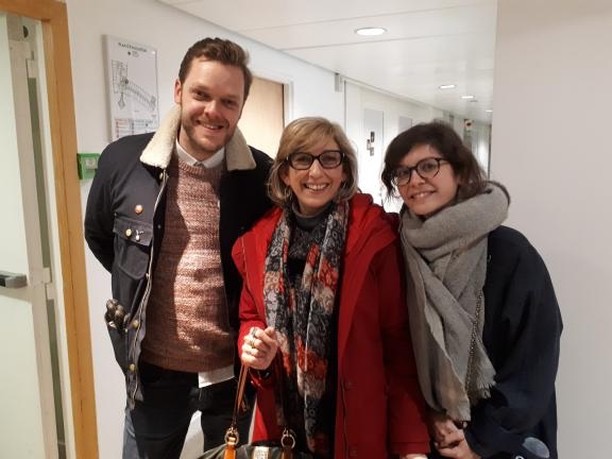 Wednesday morning gave me just enough time to squeak in a five-mile walk around this beautiful city, treat myself to a café au lati & croissant, and snap some pics. Like this one:
And, finally, advance copies of VOX are making the rounds, thanks to the wonderful publicity teams at Berkley Books (New York) and HQ Stories (London). A few recent reviews are on Goodreads, so head on over there and check out what early readers have to say. If you haven't yet signed up for the giveaway, you can do that too. Just click here.