Some very exciting news this week, just a few days before the paperback edition of VOX hits the shelves here in the US!
First, I'm thrilled to announce that we've now sold over 100,000 copies in the UK. Many thanks to my hard-working team at HQ Stories / HarperCollinsUK for making this happen.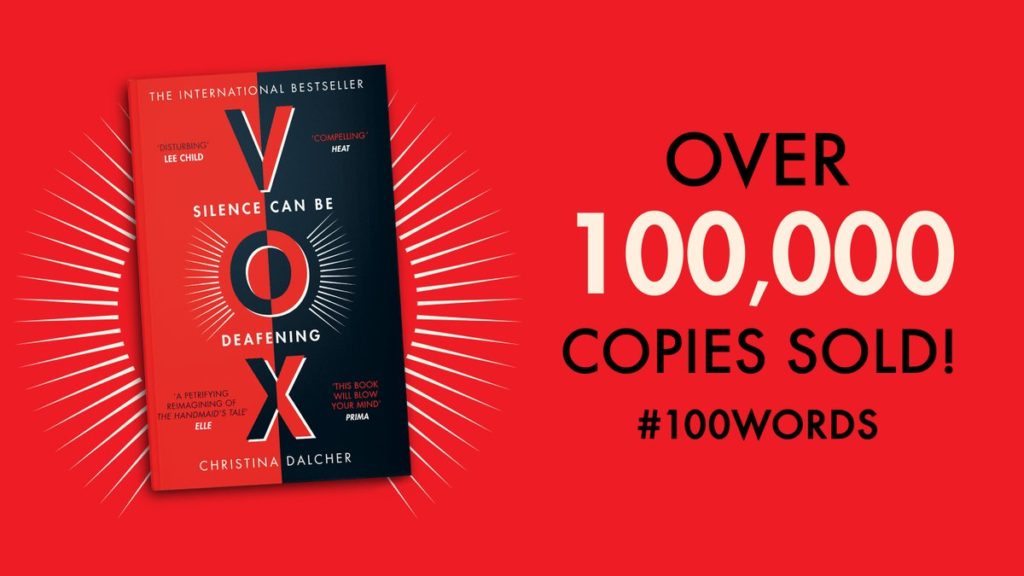 Second (more great news from across the pond), VOX is one of twelve novels on Goldsboro Books' 2019 Glass Bell Awards Longlist! So proud to be among this amazing group of writers.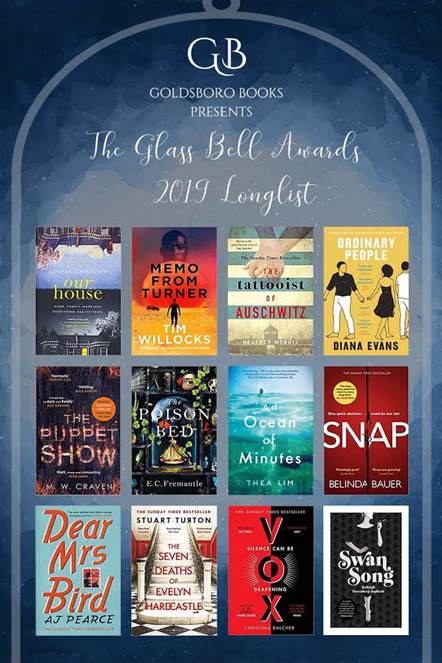 And, last but not least, there's still time to enter the most recent Goodreads giveaway for VOX! Come on, only 8900 or so people have entered (and someone has to win).