It's true. I freely admit it. That's the first step, right?
I love flash.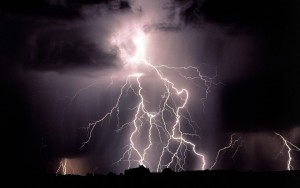 And flash, it turns out, has been pretty good to me these days. While I'm wading my way through edits of Lucky Thirteen (it often seems I'm stuck in an infinite If-Then-Do Loop), solidly into the first 10K words of Work in Progress (I borrowed that catchy title from one of my writing friends), I have to find innovative ways to refresh my mind.
Some of them entail washing machines and vacuum cleaners. Others–the distractions I love–involved writing short short short pieces of fiction. Think fewer than 1,000 words. Think fewer than 300 words. Sometimes just 50 or 60 words.  And on very rare occasions, like yesterday's Six Word Story Competition hosted by Magic Oxygen Books, I write stories using six words.
Yes, you read that right. SIX words.
Think it can't be done? Here's a six-word story often attributed to Ernest Hemingway (but likely not penned by Hem):
For Sale: Baby Shoes, Never Worn
Whatever the backstory of this urban legend, and whoever the author, these six words tell a story. Unless, of course, you're completely clueless and imagination-deprived, in which case you should probably go away and read some Dick, Jane, and Spot primers.
I tried it out, more as a challenging lark than for any other reason, and came up with a few of my own. You'll find them on my Writing (Flash) page if you'd like to take a peek.
But now it's your turn. Look around your house or office.  Browse the headlines in today's newspaper. Take an inventory of the items on your desk. Think about your own experiences — the good ones, the bad ones, the ugly ones. Maybe you'll find a story in that mess we call life.
As for me, I'm basking in a few Monday delights: My flash piece 'The Honey Clusters' has been shortlisted as a finalist in the Bethlehem Writers Roundtable 2015 Short Story Contest and 'Days to Go before I Sleep' garnered an honorable mention in The Molotov Cocktail's recent Flash Fool Contest (they wanted stories with a twist).
I'm a happy gal.